Looking to sell your single-family home in Eureka, CA? Congratulations on this exciting endeavor! As you embark on this journey, it's crucial to ensure that you leave a lasting impression on potential buyers. One of the most effective ways to do so is through home staging. If you're in need of assistance with staging your luxury home, worry not—we've got you covered. In this article, we will provide you with ten valuable tips to make sure your home staging in Eureka, CA, captivates every potential buyer, with the help of real estate agent Christina Dalessandro.
Enhance Curb Appeal in Eureka, CA

When potential buyers approach your home, the first impression they get is crucial. It's essential to make your property stand out from the moment they pull up to the curb. Fortunately, you can achieve significant improvements over a single weekend that will freshen up the external appearance of your home. Consider the following ideas:
Use a pressure washer to clean the grime off your home's siding, roof, fascia, and gutters.
Apply a fresh coat of paint to the shutters and front door, ensuring it blends well with the overall exterior.
Replace old welcome mats, mailboxes, lighting fixtures, and home numbers with newer, more appealing versions. Additionally, strategically placed sconces can provide adequate lighting for guests entering your home after dark.
Tidy up the edging around flowerbeds and lay down fresh mulch.
Utilize urns or big pots filled with seasonal flowers or greenery, along with window boxes, to add charm and color to your home's exterior.
Spruce Up the Entryway

The entryway of your home plays a significant role in creating a lasting first impression. It sets the tone for the entire house, and any clutter or signs of neglect can diminish the luxurious look that buyers desire. By making a few simple updates, you can create an elegant and inviting atmosphere as soon as potential buyers cross the threshold. Follow these steps to transform your entryway:
Clear any clutter, including old shoes or unnecessary items.
Apply a fresh coat of high-quality paint to the walls.
Consider replacing outdated hardware, such as doorknobs and decorative switch plates, with more appealing options that match your interior furnishings.
Use this opportunity to introduce beautiful decor elements that complement your home's style and showcase ornate hardware with intricate detailing.
Refresh the Kitchen In Eureka, CA

Kitchens sell houses, so making modifications to this space can have a significant impact on potential buyers. Fortunately, many improvements can be achieved with minimal effort. Follow these tips to make your kitchen shine:
Put your storage on display by packing up rarely-used small appliances and holiday dinnerware and clearing debris from the countertops.
Repaint your cabinets in classic white or a deep neutral color like slate blue or gray. Alternatively, at the very least, replace old hardware with stylish and functional options.
Address any issues with faucets, ensuring they are free of rust or hard-water stains. Upgrading to modern and attractive fixtures can make a remarkable difference.
Clear Out Excess Furniture
Preparing your home for sale requires removing unnecessary items, and excess furniture can contribute to a cluttered appearance. In fact, professional stagers often remove up to fifty percent of the owner's furniture to create a more spacious and inviting atmosphere. When showing your home to potential buyers, it's crucial to provide them with unrestricted access to each space. Ensure they can easily walk around, access windows, and explore amenities such as fireplaces and built-in bookcases. Reduce decorative items on shelves and coffee tables, opting for a minimalist approach with just a few accent pillows on the couch.

Mindful Furniture Placement

Contrary to a common misconception, pushing furniture against the walls can actually make a space appear smaller. Instead, create an attractive layout by floating furniture away from the walls. This arrangement allows potential buyers to visualize how they can move through the space comfortably. Consider rearranging couches and chairs to create intimate discussion nooks. By improving accessibility and providing an impression of additional space, you can enhance the overall appeal of each room.

Create a Dedicated Office Space
In today's remote work era, more people are working from home than ever before. If you're trying to sell your house, creating a dedicated office space can be a valuable selling point. If your home lacks space for a full-fledged office, get creative and transform a spare bedroom, a corner of the living room, or even a closet into a functional workspace. Demonstrating the versatility of your home by showcasing a dedicated office can attract buyers looking for a suitable work-from-home environment.

Depersonalize Your Home
Potential buyers need to envision themselves living in the property, which can be challenging if it's filled with your personal belongings. Depersonalization is key to creating a blank canvas that allows buyers to imagine their own belongings in the space. Consider the following steps:
Take down personal mementos such as pictures, framed certificates, kids' artwork, and trophies.
Decorate with generic artwork or mirrors that appeal to a broad range of tastes and styles.
Spotlight Your Storage
Storage options are often a top priority for prospective buyers. Make it easy for them to visualize the storage potential in your home by clearing out cabinets and closets. Utilize baskets and boxes made from the same material to organize your belongings. Incorporate shoe racks and baskets that fit beneath shelves to showcase the adaptability of your storage spaces. Clear up the linen closet and add a few bags of potpourri to infuse the sweet aroma of clean linens and towels when potential buyers open the door.

Create Spa-like Bathrooms
Bathrooms play a significant role in the overall impression of your home. A dirty or outdated bathroom can be a deal-breaker for potential buyers. Ensure your restrooms are spotless and create a spa-like atmosphere with the following tips:
Clean faucets to remove hard water stains.
Check for mold and address any issues promptly.
Declutter the vanity and medicine cabinet to create a sense of spaciousness.
Consider investing in new bath mats, carpets, and curtains that exude luxury and can be taken with you when you move.
Refresh tired-looking tiles with a fresh coat of paint. Discolored grout can be easily remedied with grout dye, and moldy caulk should be cut away and re-caulked.
Transform the space into a relaxing spa by adding fluffy white towels, candles, luxurious soaps, and apothecary-inspired decorations.
Make the Bedrooms Luxurious

The primary bedroom should serve as a relaxing retreat for potential buyers. Invest in high-quality bed linens and create a hotel-like atmosphere with the following suggestions:
Choose thick, silky comforters tucked into white or light-colored duvets, emulating the beds found in five-star hotels.
Use a simple-hued duvet cover and accessorize with various cushions, throws, and blankets to add texture and style.
Clear out nightstands and remove any personal belongings to create a clutter-free space that buyers can envision as their own.
By implementing these ten tips, you can ensure that your home staging efforts in Eureka, CA, captivate potential buyers and leave a lasting impression.
Ready to sell your home?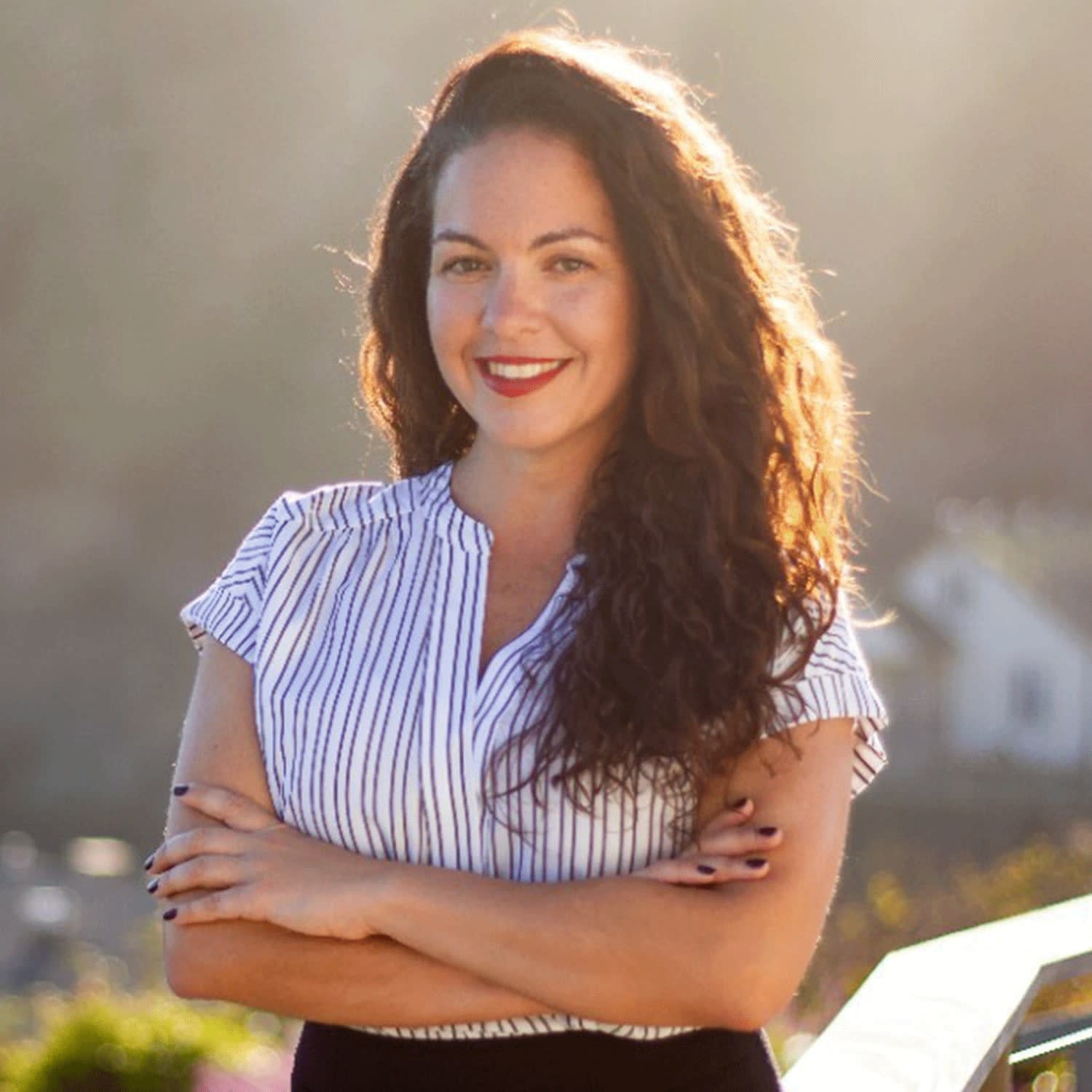 If you're looking for professional home staging assistance in Eureka, CA, these tips will be invaluable. However, if you prefer to enlist the expertise of a home staging expert, consider reaching out to Christina D'Alessandro, a trusted realtor specializing in the Humboldt County area. Christina can connect you with a team of skilled home staging professionals who will ensure your home is sold swiftly and at the best possible price. Don't hesitate to contact Christina today to begin the process!