Being a first time home buyer can be an exciting and intimidating experience. Buying a home in Humboldt County can be particularly daunting, especially if you are unfamiliar with the area. Before investing in real estate, it's important to understand the unique challenges and opportunities of first-home ownership. While there are plenty of tips available online, one of the best ways to ensure success is to research homes for sale in Humboldt County thoroughly, speak with an experienced local realtor and take your time making decisions on what type of property best meets your needs. Doing so will help first-time buyers save money, avoid expensive mistakes, and ultimately lead to the perfect dream Humboldt home.
1. Prepare for the process
Buying a house in Humboldt County is an exciting opportunity, but it's important to approach this decision with knowledge. Start by reading articles on the area and researching the housing market both in Humboldt County, Arcata and nationally. You should also take time to analyze your finances so you can know how much you are prepared to spend on a new home, and make sure you have started to save for a down payment if necessary. Additionally, mortgage calculators available online make it easy to figure out what your monthly mortgage could be. You might even start looking through listings online to get an idea of what type of amenities and features you find most important in your next home.
2. Get pre-approved for a loan
Shopping for real estate in Humboldt and Arcata is an exciting process, but it is important to take the right steps to ensure you purchase a property that suits your needs. Before you can make an offer, you should speak with a lender to get pre-approved for a loan. While there are several online sites that can do this in an instant after answering some questions, many buyers recommend engaging with an in-person lender who is experienced with first-time home buyers as they will be valuable resources throughout your journey. To get pre-approved, you will need to provide information such as a recent paystub or tax documents based on the lender's requirements.
3. Research neighborhoods
When it comes to selecting the right neighborhood, research is key. That's why looking into Humboldt and Arcata real estate is essential if you are considering living in the area. Not only do you want to know the nearby schools and crime rates, but you'll also want to take a look at property values and what sort of amenities are close by. Look for things like grocery stores, parks, and other places of entertainment that can round out your neighborhood experience. Taking time to research your options will give you peace of mind when picking a neighborhood, so make sure to do your due diligence before committing!
4. Learn about different types of mortgages
For those considering purchasing a home, an FHA loan can be very helpful in making their dreams of homeownership become a reality. This type of loan allows for a smaller down payment than the more traditional 15% conventional mortgage does, with only 3.5% being required, giving those who may not have enough savings to make such a large purchase an opportunity to do so. Of course there are caveats- you must meet certain credit requirements, and keep in mind that mortgage insurance could be added on as part of the agreement which can cut into your monthly budget. Additionally, if you're looking at buying in a very competitive market it's important to remember that putting down more cash up front could give you the edge over other buyers and save you money in the long run by preventing bidding wars. Lastly, don't forget to factor closing costs into your long-term calculations.
5. Stay organized
Keeping important documents and paperwork organized before and during the home buying process is critical. Having everything in one central place, such as a binder or folder, can help maintain your sanity by keeping all of your related items together. This makes it easier to find the exact document you are looking for quickly, without having to dig through an array of unorganized papers. Additionally, keep any information that is not actively being used in a separate location as a backup. Doing this will make sure essential documents are never misplaced and you have easy access during the home buying journey.
6. Think about the kind of home you want
The search for a new home is an exciting undertaking, filled with possibilities and potential. As you start looking for your perfect home in Humboldt or Arcata online, it's helpful to think about your current living situation and the future you envision for yourself. What do you need from a home now, and what do you know that you may need in the near future? For instance, couples recently married may not be putting children at the top of their list of priorities; however, if children are soon planned for their future, consider elements such as adequate space and location of schools when going through listings. Home purchase decisions extend beyond the present day, making these considerations all the more important.
7. Learn about the homes history
A home inspection is a critical step in the process of purchasing a home. It can alert you to major structural or mechanical concerns that need to be addressed before you commit to a long-term investment. During the home inspection, a qualified inspector will look over every detail of the house, giving you an accurate assessment of its condition. If any concerning issues present themselves, usually either you may walk away from the transaction or if needed renegotiate the sale price to incorporate repair costs. A proper inspection offers buyers peace of mind when signing on the dotted line, ensuring they are well aware of any potential issues with their future home before agreeing to purchase.
8. Don't skip the inspection
When deciding to purchase a home, it is essential to have a professional inspection done beforehand. Although the prospect of spending additional costs can be discouraging, the money spent on an inspection could very well save you a lot of money in the long run. A thorough home inspection can uncover problems and safety issues that may not be immediately visible but could cause costly repairs or replacement in the future. Don't gamble with your purchase – hire a qualified professional who can give you peace of mind as you make one of life's biggest decisions.
9. Factor in additional costs
Before committing to buying a home, it is important to consider the additional costs involved. Closing costs can vary significantly depending on your location and may include property appraisals, credit report inquiries, title insurance and more. Property taxes are paid annually or semi-annually, and the cost depends on the value of your home and the area you live in. Homeowner's insurance is also essential to protect you from expensive damages or liability issues that may arise. All of these factors should be taken into account when creating your budget and ensuring you are financially prepared for homeownership.
10. Prepare to make an offer
Once you find the house of your dreams, it's important to make an offer on the home. Your realtor will advise and guide you through this process, which may involve more than just a purchase price. Besides agreeing upon an amount, the offer may include contingencies such as whether or not to waive certain appraisals. Depending on market conditions and competition for the house, buyers may make concessions that benefit the seller such as waiving an appraisal or buyers in some instances may have allowances that give them better deals -- such as getting sellers to cover closing costs. It's important to work with your realtor who is well-versed in negotiations for home purchases, so that you can make informed decisions throughout this exciting process.
11. Be patient
Buying a home is an important step and can take some time. It pays to be patient while you determine what your perfect home looks like. Don't rush into a decision that you may later regret, but take the necessary time to find a property that fits your unique lifestyle and needs. You may have to look at several places before you make up your mind – even walk away from deals if they don't feel right – but in the end, it will all be worth it when the right property comes along.
12. Work with an experienced realtor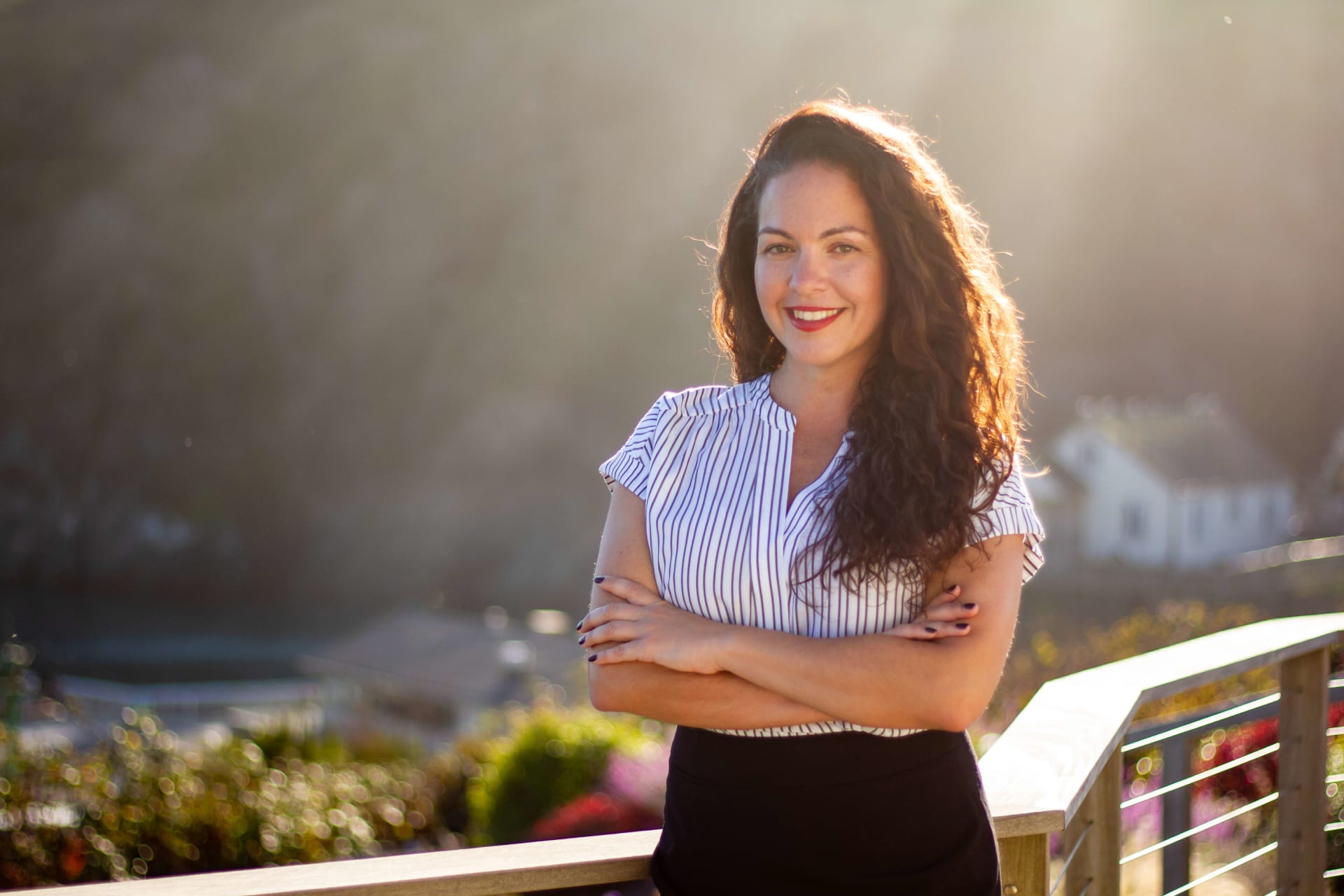 For the first-time home buyer, the process of buying a home can be complex and overwhelming. Christina D'Alessandro provides essential guidance every step of the way, so you can find exactly what you're looking for with an experienced professional.
With her expertise in Humboldt county real estate, as well as her commitment to provide only world-class service and professional support, potential homebuyers can be assured that they are in good hands when working with Christina. She has developed a reputation as an experienced realtor and could be the perfect partner for anyone seeking homes for sale in Humboldt and Arcata Counties.
Contact Remax Arcata's local real estate agent Christina D'Alessandro today!