Ready to sell your Humboldt County property? When it comes to the real estate market, Humboldt County is one of the top choices for living and investing. As a family-friendly area that is vibrant and inviting it's obvious why people flock here. The recent rise in home prices only adds to the appeal of listing your property in the county, but you'll need to be sure that you make a strong impression in order to get the best deal possible. With carefully chosen marketing strategies and an eye for detail, you can make sure your Humboldt County property stands out from all the rest when it comes time to sell.
When it comes to preparing your home for sale, staging plays a vital role in how much money you make from it. Through strategic and innovative staging practices, you can increase your overall value of the house and gain potential buyers more quickly. Staging is so much more than just putting out fresh towels and some nice decorations - it requires a bit of thought and creativity on your part. Christina D'Alessandro real estate agent in Arcata has provided us with five advanced staging tips that can help you maximize your offer when listing your house in Humboldt County. Follow these tips and put an effort into making sure your home looks its best, inside and out, as that will certainly pay off in the end!
1. Show off whats special about your space
The housing market in Humboldt County is full of beautiful homes, each with a unique personality and opulent touches. As a seller, it's important to make sure potential buyers are aware of these features. Make sure you highlight the things that make your Humboldt County real estate great for potential buyers.
One of the best methods is to properly stage and light the areas that mean the most. With just a few tweaks, you can draw attention to all the special elements that make your home unique and great for potential buyers. Whether it be a beautiful coffee bar in a primary bedroom suite, or a stunning gourmet kitchen, lightly staging these areas with items like coasters, flower arrangements, or brightly-colored fruit can make all the difference in showcasing its beauty and character. Even simple additions like thoughtful lighting can have incredible effects on defining certain parts of a property.
It can be difficult for buyers to remember all the details of every home they tour in one day. Fortunately, there are steps you can take to make your property stand out from the rest. Christina D'Alessandro, a professional real estate agent in Arcata, is an invaluable resource when it comes to marketing your home so that it catches the attention of potential buyers. She can help you pinpoint those special touches such as new fixtures or the extra room you added on that set your property apart from the competition. Making a good impression by emphasizing these distinguishing features will ensure that your home remains top-of-mind after buyers have left and increase their likelihood of making an offer.
2. Eliminate Clutter
It's impossible to avoid clutter entirely in a home, but getting rid of excess can make your space feel much better. When tackling the task of reducing it, think about any items you won't need access to for at least a few months. Toys, décor pieces, paperwork piles and furniture are all likely candidates. After streamlining the room, you'll find that your space feels more comfortable, organized and even bigger than it actually is. To help give your home a sense of open and airy atmosphere, remember not to replace everything that was removed; only keep the essentials such as important furniture and objects you know will be used regularly.
When preparing to move into a new property, the decluttering process is an invaluable opportunity to help you maximize the impact of your home on potential buyers. Although sorting through your belongings and saying goodbye to some items can be a difficult task, it's important to take the emotion out of your decision-making in order to identify which pieces need to go. For example, although you may love your shoe collection, it may be overloading or crowding storage spaces that should be left open for visitors. Similarly, if you are a parent looking to declutter, it may be worth considering if classic items like Lego sets are making a bedroom appear smaller than it actually is. Taking this critical eye will ensure potential buyers can appreciate your Arcata real estate property to the full potential of the home during viewings.
3. Keep Decor Neutral
Neutral decor is essential when selling a property, as it allows potential buyers to project their own style onto the space. Rich paint colors and bright wallpaper can be an obstacle to helping them imagine making the house their home. To help create a canvas on which they can explore their own sense of style, you may want to keep colorful accessories out of sight. Make sure there are only pieces on display that fit within the neutral palette of colors; high-quality artwork that doesn't monopolize the eye is especially helpful in this regard. Additionally, repainting feature walls or walls papered with loud patterns or prints is also wise; choose soft or muted tones to give prospective buyers the opportunity to place their stamp in their desired direction.
Highlighting the character of your home can be a major benefit when it comes to showing potential buyers. Instead of opting for a space that looks completely blank and bland, you should try to incorporate some key pieces that show off the unique features of your property. To achieve a neutral, yet stylish look, focus on keeping decor items that make the room special by introducing pops of color or taking advantage of its dimensions. For instance, if you have an entry hall featuring a beautiful painting, consider displaying it prominently as part of your decor scheme.
If ever you feel uncertain about what would be best for showcasing certain areas in your house, be sure to seek advice from real estate agent Christina D'Alessandro so that all the decisions taken are based on her expertise.
4. Highlight Storage Spaces
Decluttering your living space is an important part of making a home look and feel inviting, but it is especially important to be thorough throughout any storage spaces. Removing items from closets, cupboards, wardrobes, and basement storage areas can help to make these areas look much bigger and more spacious than before. For example, if you have a walk-in closet, you should de-clutter as much as possible. This will give the impression that the potential buyer has plenty of storage for their clothing and possessions. A walk-in closet with minimal items stored can showcase a lot of available space in an attractive way.
Before you move all your belongings, occupy yourself with packing up most of the items in your storage spaces. Discard or donate the clothing that you won't need for the next few months and put the rest away in sealed boxes. This activity will also help ensure you don't make any rushed decisions when preparing for your final move. Take a few extra minutes to stage whatever is left on your pantry shelves, closets, and other areas. Cleaning and organizing these spaces prevents them from looking cluttered when being shown to a potential buyer during an open house for your Arcata home for sale. Not only that, but it provides an overall pleasant impression upon presentation.
5. Hire the pros when needed
Staging a home is an essential part of the real estate process, as it has the potential to significantly increase offers by up to 15%. To maximize the benefit from this key step in the home-selling process, enlisting a professional staging company can ensure that no details are overlooked and can make the job easier on you. Not only does this save time and money, but it also eliminates much of your stress.
Christina specializes in helping sellers with every aspect of their real estate transaction, including finding the perfect partner for professional staging services. Don't hesitate to ask her for advice - she will guide you through each step of the way!
Need more tips to help you sell your home?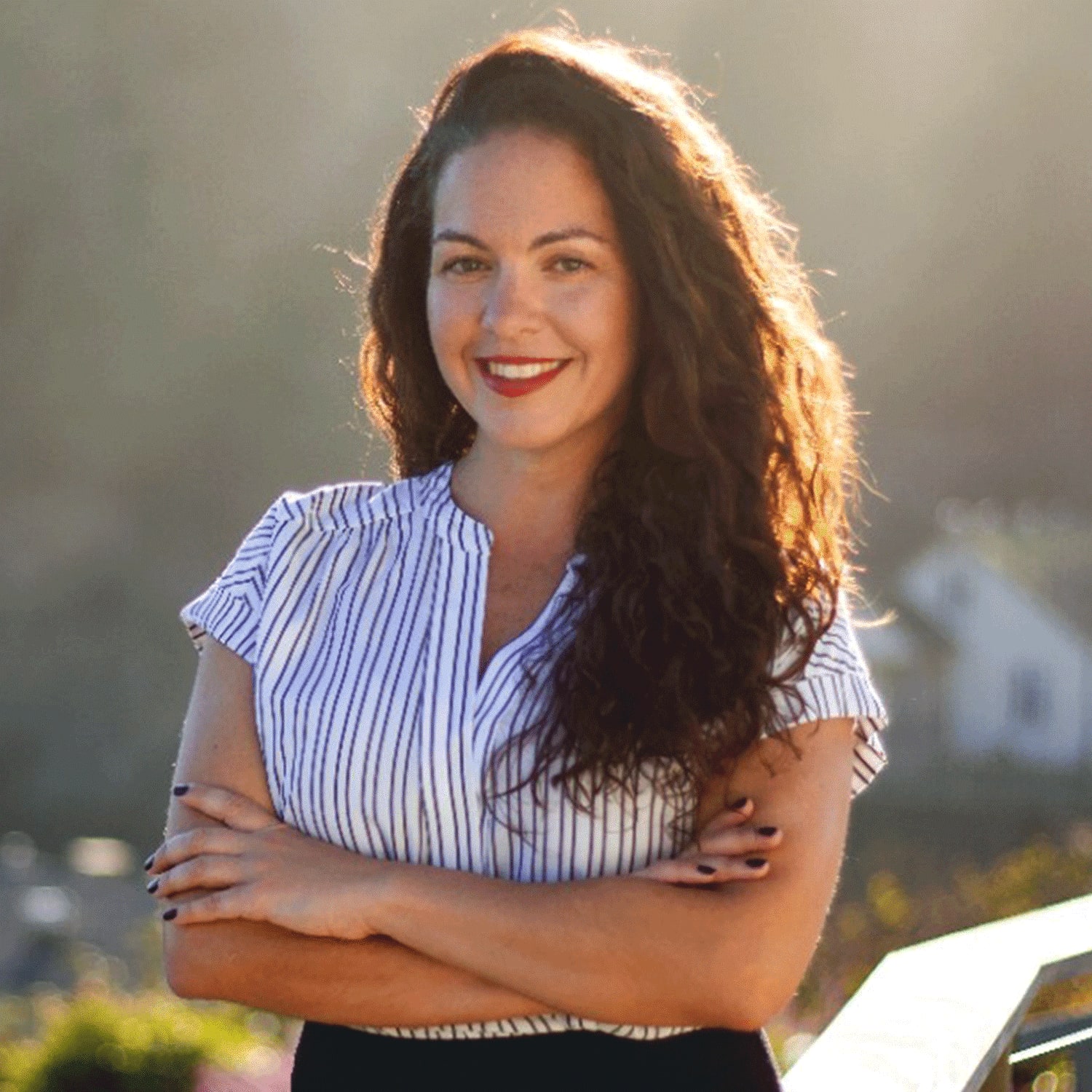 When you are ready to sell your Humboldt County real estate or Arcata home, invest in the right real estate agent to get the most out of your sale. Staging your home can help engage potential buyers and maximize its appeal, getting you to a successful closing. But that's not all you can do; with Christina D'Alessandro and her 15 years of experience in the area, she knows what it takes to market Arcata and Humboldt properties and attract the perfect buyer. She can help you price your property correctly, choose the best marketing strategies for maximum reach, and ensure everything is done quickly and efficiently - so you will be able to enjoy the proceeds from this important sale. Contact Remax agent Christina today if you're interested in learning more about how she can maximize your sales price and get you to the closing table sooner.