Located on the spectacular Northern California coast, the Humboldt, Eureka and Arcata counties are home to some of the most breathtaking and scenic hikes in the state. From overlooking the ocean to walking through redwoods forests, these five hikes will show you a side of Northern California that you won't find anywhere else. Whether you're a beginner or intermediate hiker, there's something for everyone to explore. Enjoy yourself while searching for Arcata real estate!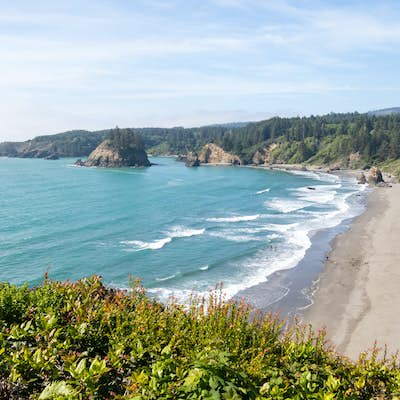 Trinidad Head Trail is a must-do for anyone visiting this area of Northern California. This two-mile loop trail overlooks one of the most beautiful oceans you'll ever see. The views from this hike are stunning; bring your camera along!It's a great trail for beginners, with plenty of opportunities to spot whales and other wildlife along the way. This trail is also great for experienced hikers who want to take in some beautiful scenery without having to trek up any difficult terrain. And if you're feeling adventurous, consider exploring nearby Trinidad State Beach or Trinidad Memorial Lighthouse.
(photography by Jim Falls)
The Sue-Mega Sp at Patricks Point is another amazing hike located in the heart of Humboldt County. This two-mile loop takes you to some incredible natural sights such as Wedding Rock—a sandstone arch perched atop a cliff—and Agate Beach. You can also explore tide pools, lighthouses, and sea caves along the way. Make sure to take in the gorgeous views of Patricks Point State Park and mile after mile of stunning coastline.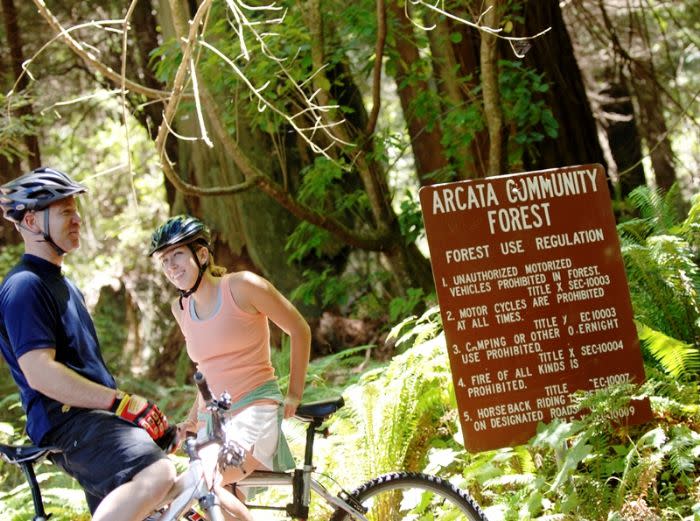 Arcata Community Forest is another great place to explore while visiting this part of NorCal. This forest is filled with towering trees and lush greenery; it's truly a sight to behold! Here you can find miles of trails with moderate difficulty level that will take you through dense forests filled with ancient redwoods, ferns and other lush vegetation. Take your time as you meander through this incredible natural landscape! Don't forget your camera here either; you'll want to capture all the beauty that surrounds you.
Fern Canyon Loop Trail is another popular spot for hikers who visit this region. This four-mile loop takes you through some incredible green mossy terrain littered with trees and leaves—it's like stepping into an enchanted forest! Along the way, you'll get to experience some amazing views of both ocean and mountain landscapes that will leave you breathless. Make sure to wear sturdy shoes as this trail can be quite muddy at times due to its proximity to creeks and rivers. But don't let this deter you from experiencing some of nature's most breathtaking sights!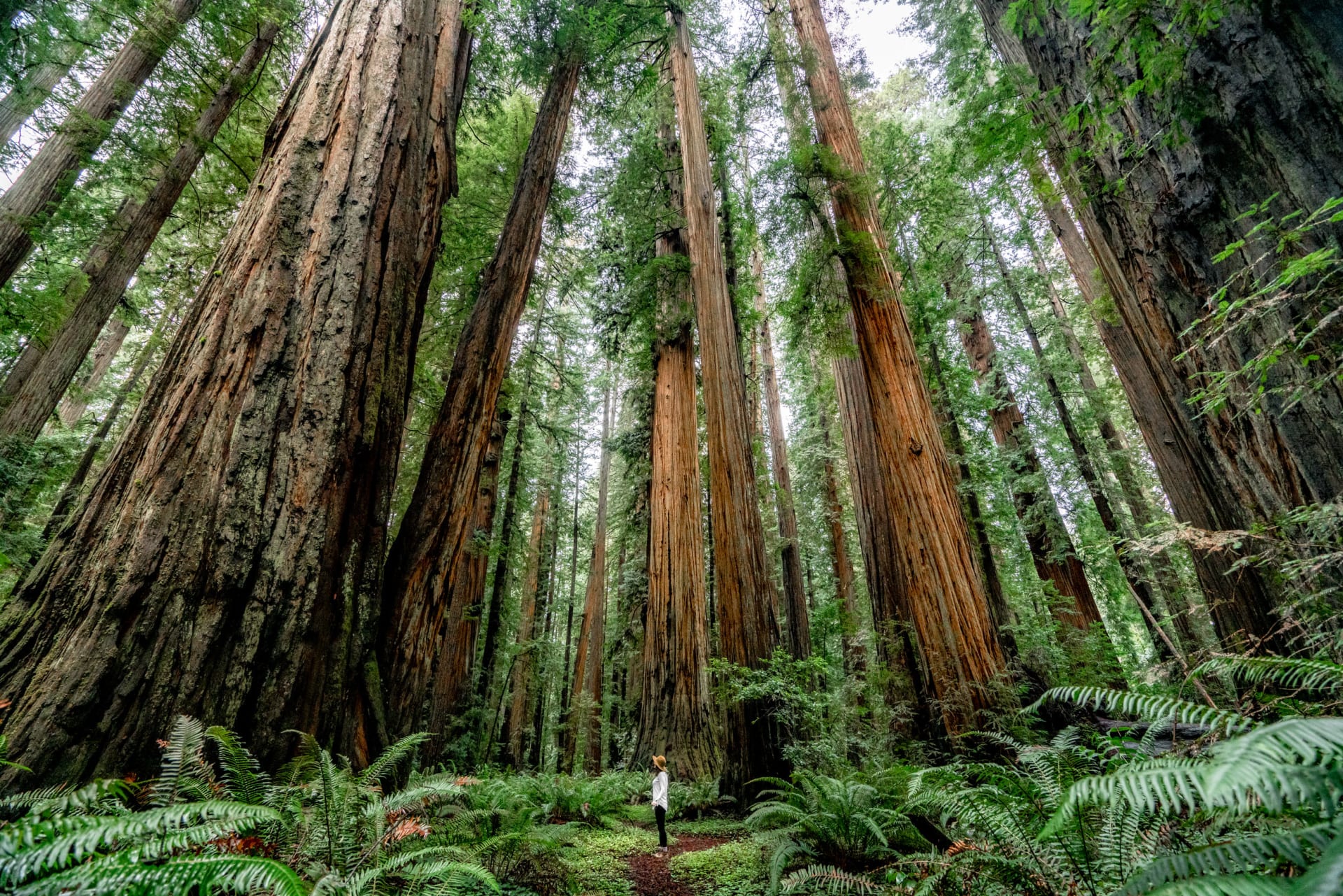 Finally, no visit to Humboldt county would be complete without visiting Redwood National Park—home to some of the tallest trees on earth! The park offers miles upon miles of trails ranging from beginner friendly paths all the way up to expert level hikes for experienced adventurers alike. From exploring old-growth redwoods towering above you to walking along pristine beaches during low tide, Redwood National Park has something for everyone!
Whether you're an experienced hiker or just starting out, there are plenty of amazing places throughout Humboldt County where hikers can explore nature's beauty and discover new terrain every day! From Trinidad Head Trail overlooking the ocean to Fern Canyon Loop Trail covered in trees and leaves, these five best hikes have something for everyone—from beginners up to intermediate hikers looking for an exciting challenge! So come visit us today and experience everything this beautiful region has offer!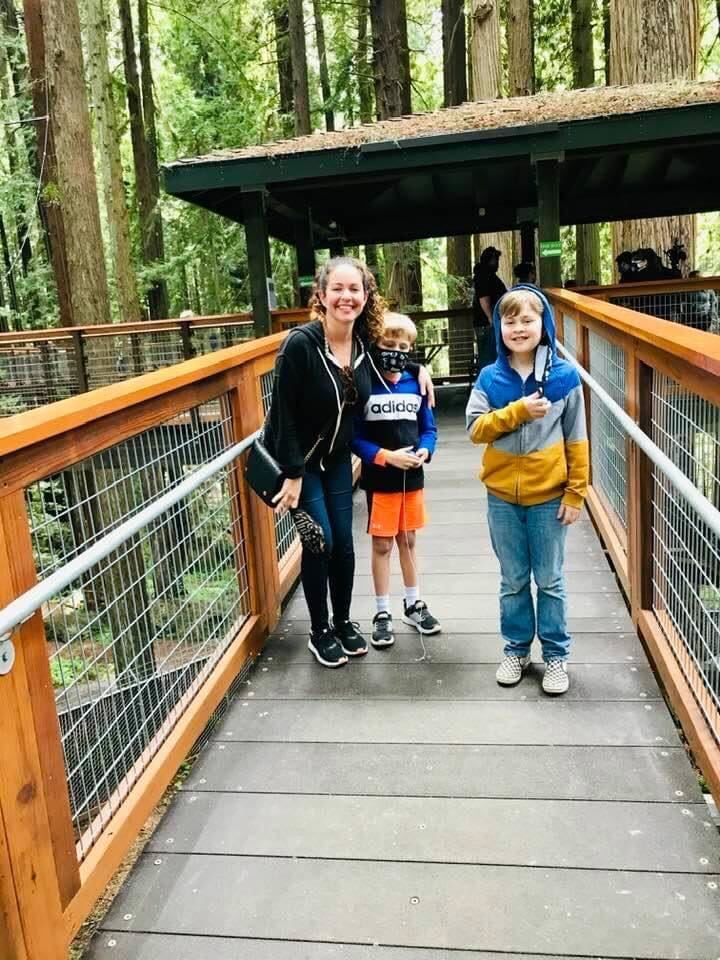 If you're looking for real estate in Humboldt, Arcata, Eureka, Trinidad or Ferndale, contact Humboldt's best real estate agent Christina D'Alessandro at Remax Arcata today. She can help you with finding Humboldt homes and land for sale so you can enjoy the outdoors and the redwoods of Humboldt and Trinidad county year-round! Make sure to read this blog on Humboldt's market forecast in 2023!
If you're in the area for a hike be sure to check out one of Christina's favorite restaurants after!