Despite a slowing market in the housing arena, it's not necessarily a bad time to put your home on the market. On the contrary, the inventory of houses has declined, so there are fewer properties for buyers to choose from compared to when the market was more buoyant. That means that buyers have fewer options in Humboldt County than in recent years, giving your home a better opportunity to stand out.
Contrary to popular belief, recent research suggests that coastal Humboldt County holds a relatively strong housing market; the average number of days on the market (DOM) within Arcata-Eureka-Fortuna are hovering in the 20-40 day range. Looking more closely at the statistics, it can be seen that Fortuna saw an average balanced DOM of 25 days, while Arcata's was closer to 40. Such results demonstrate that despite interest hikes, coastal Humboldt County's housing market looks healthy overall; while still a strong seller's market, time spent on the market is steady in most cities surveyed.
Selling a home in Humboldt County or Arcata real estate can be challenging, but with the right strategies you can increase your chances of receiving offers. Keep reading for five ways to increase the number of offers on your Humboldt County home. If you're ready to list your property in Humboldt County, don't hesitate to contact Christina D'Alessandro today!
1. Experience and trusted real estate agent
Making sure you have the right real estate agent is more important than ever before when it comes to getting top dollar for your home. With market conditions changing constantly, experience in Humboldt County is a must when selecting your agent.
The right choice understands the comparative properties in your area and can accurately assess the best pricing strategy to ensure you get the most out of selling your home. They also stay abreast of recent property sales and know how quickly trend shifts can affect what price points are currently relevant. Taking the time to make sure your agent has both knowledge and experience will set you up for success as you navigate today's ever-changing real estate market.
Landing on the right listing price is crucial and more complicated than looking at data and comparables. Depending on the situation, pricing strategies might vary. For example, it may be more beneficial to list your property lower to trigger multiple offers and finalize above the listing price; while in other cases a higher listing price might work better.
Christina D'Alessandro has the valuable insight and real estate expertise to determine the right strategy for you and help guide you through the entire home selling process.
2. Proactively repair and update your home
Working with a qualified real estate agent puts you one step closer to selling your home. While it may seem like an extra step, having your home inspected prior to listing can make or break the sale - and in today's shifting market, could be the difference between standing out from the competition and not getting offers at all. By taking the initiative and investing upfront, buyers will appreciate that you are serious about selling your home, saving them time and money when their offer is accepted. Additionally, repairs and issues can be addressed ahead of time so that your home is ready for buyers expecting top condition properties in Humboldt County - even move-in ready homes.
For the best possible return on your investment, it is important to start by repairing any of the basic deficiencies identified in pre-listing inspections, such as appliances, electrical, heating and cooling systems, or plumbing. To further elevate your home and make it more attractive to potential buyers, consider a few strategic cosmetic renovations. You can focus on upgrades within the kitchen and bathroom as these offer the highest return on investment. Upgrades like changing out paint or cabinetry, or replacing countertops or flooring are cost effective investments that pay off when you list your home for sale. Enhancing curb appeal is also key in catching buyers' attention from the start - things like updating the address numbers and exterior light fixtures on the front door, plus adding fresh paint in an inviting color will make all the difference.
To ensure you receive maximum value for your home before listing it for sale, seek advice from a reputable real estate professional to advise you on how best to present your property.
3. Energy Efficient Features
Making investments in energy-efficient features can be a wise decision for homeowners. Installing solar panels, double-pane windows, and smart thermostats can help reduce energy costs significantly by reducing the amount of energy used around the property. Not only is this environmentally responsible, but it also adds value to the home. Homeowners can often recoup some or all of their investment in these energy-saving technologies when they eventually sell the property. With rising energy costs, taking preventative action now to conserve energy and lower bills could save you money in the long run.
4. Thoroughly clean your home
Presenting a clean home to potential buyers is essential to making it stand out in the real estate market. Take time to really go over your home thoroughly and make sure it looks as pristine and well-maintained as possible. This includes washing all windows, cleaning the roof, and making sure landscaping is organized and tidy with trees trimmed back near the entrance. Also, a fresh lawn with regular mowing shows that you take pride in your yard and sets a positive first impression for prospective buyers. Whether you enlist professionals or take on the job yourself, ensuring these details are taken care of will make your house stand out from the crowd.
5. Staging
Having beautiful furniture and decor in your home is an attractive prospect for potential buyers. However, staging your home properly can make a huge difference when it comes to winning offers. According to The National Association of Realtors, 82% of buyers' agents agree that staging helps their clients to imagine what it would be like to actually live in the house. This means that by making a few minor changes you can potentially present your home in the most desirable way, and increase the number of buyers who see themselves living there - thus driving up the offer price!
6. Curb Appeal
Improving your home's curb appeal is an excellent way to draw in potential buyers and can be accomplished by investing in landscaping, outdoor lighting, and a fresh coat of paint. From hedges and bushes, to multicolored flower beds, landscaping can help give your home an inviting look that attracts visitors. Installing outdoor lighting can also provide a charm to the setting and highlight features of the exterior design. Lastly, a new coat of paint or finishing touches on areas such as doors or shutters gives buyers a sense that you have taken care when maintaining the property. This can be the difference between getting compliments or generating interest in prospective buyers and ultimately helping you get the best offer possible on your sale.
7. Professional Marketing
It is important to create a strong and professional marketing plan when selling your home in order to generate numerous offers. Good listing photos will be an essential part of this package, as well as a 3D walkthrough that helps potential buyers feel like they are already walking through the house before viewing it.
Your real estate agent can help you arrange and execute the visuals, such as Christina who has several professionals available for their clients to best show off properties.
In addition to getting the right visuals for marketing purposes, experienced agents will also use more intricate strategies, such as pre-marketing where allowed, scheduling back-to-back showings in order to demonstrate widespread interest, and setting an offer deadline for buyers.
Partner with Christina D'Alessandro today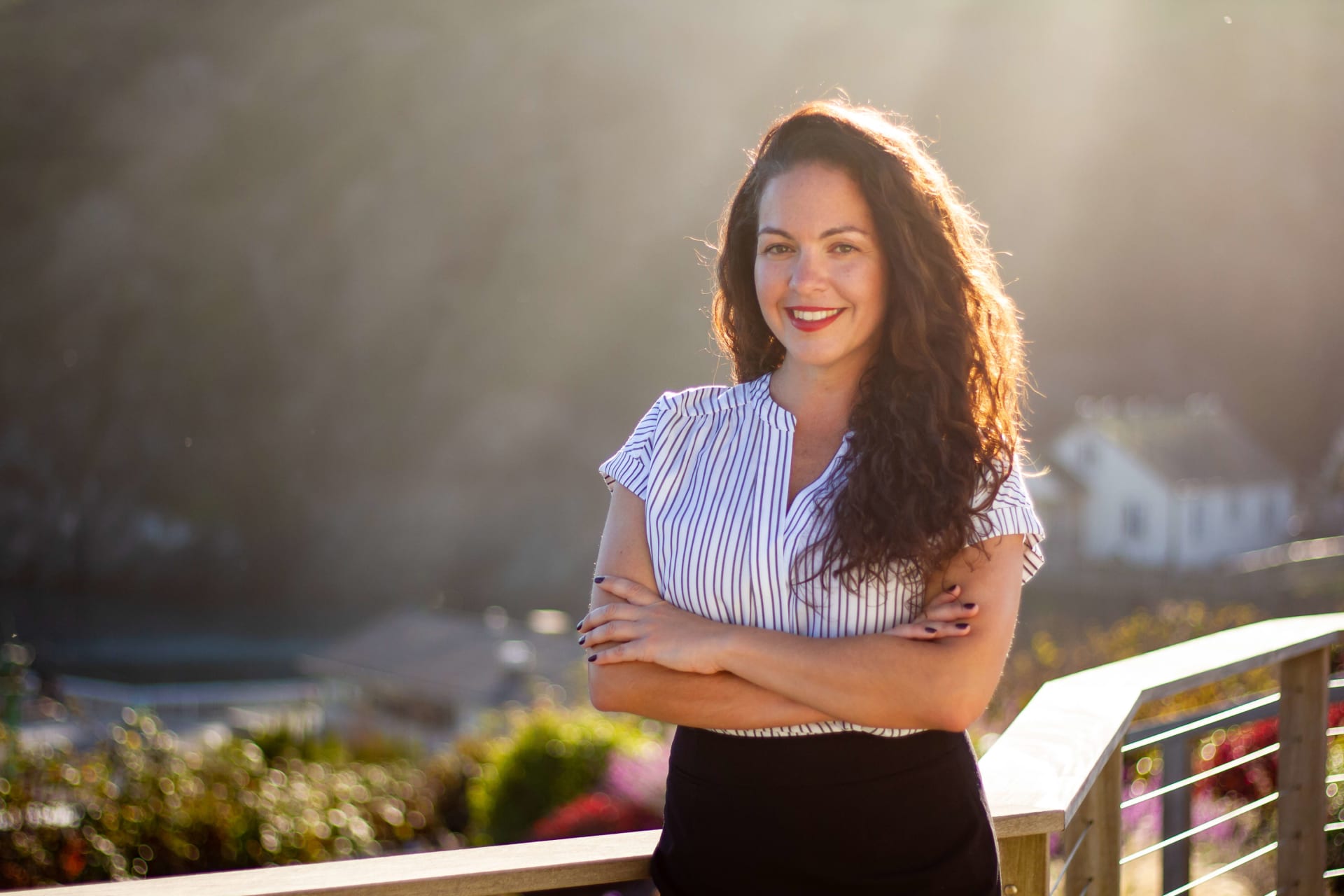 If you're considering selling you Humboldt County home these 7 simple strategies will increase the number of offers you receive.
With the market constantly changing, it's important to stay informed on the state of affairs and ensure that you are up-to-date on strategies for selling your property. Luckily, there are five simple strategies that can help prospective sellers increase their number of offers.
Working with Christina D'Alessandro can assist in a smoother transition during any home sale process; rest assured she will be available to offer help, advice, and her expertise throughout the entire selling experience. Although selling a home is no easy feat, with these five simple strategies, you will be well on the way to successfully selling your Humboldt County or Arcata home at or above asking price.
Contact Remax Arcata real estate agent Christina D'Alessandro today to get a free home valuation!
If you're in town visiting or a local looking for some new restaurants, here are some of our favorite restaurants in Arcata!