Located in Northern California, Humboldt County is where you want to go if you are looking for the perfect home. With a wide range of properties available including single family homes, cottages and bungalows, there's something for everyone. These beautiful homes boast amazing views of the majestic redwood forests or expansive landscapes. Not to mention that adjacent to these natural attractions are various shopping and dining options as well as other amenities like cultural events and performances. Living in Humboldt is truly a pleasure! Whether you envision buying or renting a house, Christina D'Alessandro can provide her expertise to help guide you in finding the best real estate option suited for your needs. Contact her today to get started on your Humboldt dream home journey!
1. Community
It's no surprise that Humboldt County has something special about it – its the people. Humboldt County is large enough that there are plenty of different kinds of people here, but small enough where it's likely you will see someone you know when you go out. Despite the diversity of political views, we recognize and value each other in our community. Instead of allowing politics to divide us, we celebrate it and understand that our differences can bring us closer together if we respect one another. Everyone feels like they belong when they come here because everyone is accepted with open arms regardless of the way they think or vote.
The people here are committed to maintaining their sense of community. Knowing your neighbors is a concept that has been lost in many places, with the idea being replaced by impersonal, disconnected social networks. But in Humboldt County, this is an integral part of life. As such, there are numerous charitable programs and initiatives meant to strengthen the sense of community, such as the Humboldt Area Foundation. The foundation connects donors, resources and nonprofits while providing grants and scholarships to further the education of our future leaders – all with a mission to enhance the lives of residents through strengthened local organizations. Truly, there is something special about those who call Humboldt County home!
2. Education
Humboldt County is an educational powerhouse in northern California. In addition to many of the area's elementary and secondary schools being recognized as California Distinguished Schools, College of the Redwoods provides vocational training and a Registered Nursing program at an affordable cost for students who may want to transfer. The former Humboldt State University is now Cal Poly Humboldt and is projected to grow by 50% over the next few years due to additional state funding. Notably, Cal Poly Humboldt prides itself on its focus on environmental studies, but it also offers a full university and specializes in Environmental Engineering, Sustainable Energy and Bioengineering. Clearly, those living in or near Humboldt County have so many educational opportunities available to them - whether they're interested in pursuing their degree at a traditional university or receiving specialized vocational training.
3. Respect for the environment. We are green
Twenty-five years ago, the Arcata City Council made history by becoming the first elected body in the US to have a majority of Green party members. This was reflective of a longstanding commitment to environmental protection that can be traced all the way back to when Humboldt County was largely dependent on timber operations. It was then that controversy over cutting ancient redwood forests mobilized citizens and ultimately led to the formation of Redwood National Park. Although only 10% of original redwood forests remain untouched today, they are biologically diverse and play an important role in preserving unique old growth ecosystems. Humboldt County has also demonstrated increasing dedication to sustained yield forestry practices, which is helping to ensure these forests will be around for future generations to enjoy.
4. Climate
Contrary to popular belief, Humboldt County's climate can best be described as moderate. Instead of daily fog and rain like many think, the coastal area has warm summer days reaching up to 70 degrees and cold but mild winter days getting down to 40. For those wanting a hot day, they won't have to travel far; just 45 minutes inland puts them in the Trinity River with summer temps of 100. While snow is rarely seen along the coast, 30 minutes outside this region brings snowfall all winter in the nearby hills. This area gets roughly 38 inches of rain each year, mostly during the October-April season - it's a blessing that both keeps our redwood forests lush and alive as well as lowing fire danger near the coast.
5. Northern Coast
Humboldt County is the ideal destination for anyone looking for a relaxing day and a change of scenery. In just a short drive, residents and visitors alike get to experience the majestic beauty of the redwood forests as well as explore Humboldt County's stunning North Coast beaches. Whether you're looking for a romantic sunset experience or wanting kick up your feet with friends around a bonfire, Mad River, Clam, Moonstone and Luffenhotlz are just some of the many options available. What's more, these stunning beaches are just moments away from Arcata - providing an oasis within easy access!
6. Recreational Activities
If a weekend hiking trip is what you crave, or just a quiet walk through nature's beauty, Eureka and Humboldt County have something to offer everyone. Take a ten-minute trip to one of the local beaches or redwood forests, or stretch out your adrenaline on a day long hike in Redwood National Park--only an hour away! With more miles of coastline than any other California county, it is no surprise that all its public beach access has plenty of winding trails for the most avid hiker. Go one step further and take a two-hour drive to visit state parks, national forests, and wilderness areas throughout the county. Whether looking for an invigorating overnight trek through the Trinity Alps or an extended section of the Pacific Crest Trail far from the popular Sierra crowds, there are endless outdoor adventures available here.
Water Sports: Humboldt County region is bursting with all sorts of amazing types of water-based activities to be enjoyed - from cold ocean surfing and sea kayaking in Humboldt Bay to sailing, windsurfing, or rowing on the coastal lagoons. If you don't have the gear or skill necessary just yet to take part in any of the thrilling activities, no problem! The Cal Poly Humboldt Center Activities has rental options that give members of our community access to all kinds of aquatic recreational vehicles. Other popular locations include kayaking and rafting down the Trinity and Klamath Rivers for those seeking a more adrenaline pumping experience. Joining the Humboldt Bay Rowing Association for an 8-person team row can also be one way to enjoy the waters around us with likeminded individuals. No matter what type of adventure you seek, our backyard offers it all!
7. Redwoods
Humboldt County is a breathtaking county tucked away on California's northern coast that is home to one of the most extraordinary forest experiences in the world. There, visitors can explore 160,000 acres of redwood state park vastness and discover natural wonders including the world's tallest tree, Hyperion. From serene trails leading through these ancient forests to others that bring you up close and personal with these behemoth specimens, Humboldt County's wild landscape has something for every outdoor enthusiast. Movie buffs may recognize certain areas from famous productions such as "Return of the Jedi" and "Jurassic Park: Lost World"; however, residents like to think the top stars of their county are not film-makers or actors but mother nature herself.
8. Grocery & Food
The North Coast Growers Association provides an important service by sponsoring ten different Farmers' Markets in local communities around Humboldt County. Their largest and most frequented market is the weekly event on Arcata Plaza, where shoppers from all over can come and buy excellent organic produce from Humboldt Creamery, Humboldt Grassfed Beef, Cypress Grove Cheese, Brio Breadworks, Los Bagels, Dick Taylor Craft Chocolate, Clendenen's Cider Works, Muddy Waters Coffee - as well as many other esteemed producers of local and organic food products. If you're looking for a full grocery shopping experience with greater variety and quantity than you'd find at the market, North Coast Coop offers stores on Arcata and Eureka while Eureka Natural Foods has locations in Eureka and McKinlelyville to maintain our support for fresh, local and organic foods. Even if your needs extend beyond the specialization of these stores to something only found in large national chains like Safeway - it's always appreciated when visitors to our community contribute to our local farmers' markets!
Dining
Dining in Humboldt County is an adventurous experience where each meal you eat offers something unique. Whether it's farm-to-table seafood dishes or locally sourced, organic burgers, the area has a myriad of options when it comes to great food. One of the best parts about dining here is knowing that almost everything was made in-house from scratch. Outside big chains and restaurants, the local food culture concentrates on providing delicious meals prepared with love and wants you to be satisfied with your meal. All these factors contribute greatly to why people continue to move to this county and make it their home.
For those looking to get a taste of the vast culinary offerings that Humboldt County has, it can seem overwhelming selecting just one restaurant to satisfy their appetite! Lucky for you—there is something special to offer every type of foodie at these top five no-fail establishments. Whether you are in the mood sample craft beer, sip on a delicious cocktail, or desire something uniquely gourmet – there is an eatery here to entice your palate. From Campground in Arcata with its farm-fresh local ingredients, Tavern 1888's high-end dining with riverfront views in Old Town Eureka or Moonstone Grill's seafood dishes and ocean vistas, these restaurants are sure to exceed expectations. Don't forget about Tuyas Mexican Restaurant either; its modern spin on traditional Mexican fare makes it all the more satisfying after taking in all Humboldt County has on display!
Perfect place to make a move!
Humboldt County has it all for those looking for a great place to live. A moderate climate affords plenty of opportunity to get outside, whether it's biking, hiking or simply taking a leisurely walk. For the water-minded, the Eel River is never far away, serving as an ideal spot to canoe, kayak or merely drop a line and fish. Plus, be sure not miss out on the awe-inspiring experience of walking beneath some of the world's tallest redwoods in Northern California. Those seeking higher education can easily begin their studies at Humboldt State University or at College of the Redwoods nearby, while local and regional shopping make finding essentials easy. And if you're looking for some flavor, Fortuna — hometown of celebrated chef and TV personality Guy Fieri — boasts a host of funky restaurants and foodie delights. Set down your roots in Humboldt County: you won't be disappointed!
Ready to move to Humboldt County?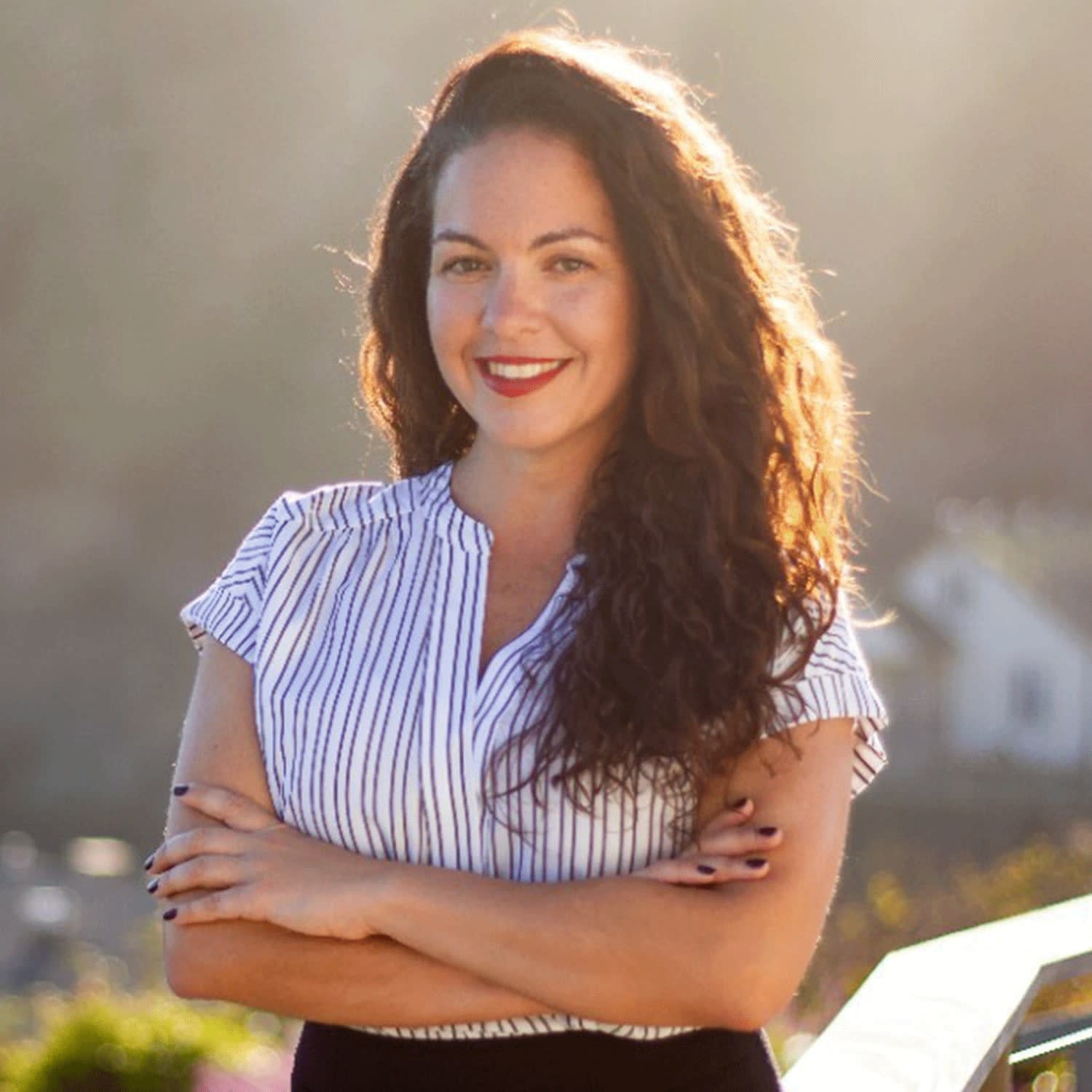 When buying a single family home in Arcata, or an investment property for your college student in Humboldt, having help from an expert can be invaluable. Christina D'Alessandro of Remax Arcata in Humboldt California has the knowledge and experience to make sure you get the best possible outcome. Whether this is your first purchase of such a property in the area or if you're an experienced investor, Christina can provide insightful advice and be there for you throughout the process. With her expertise of Humboldt County real estate and unparalleled customer service, she is equipped to give both buyers and sellers a top-notch experience. For any real estate needs you may have, connect with Christina today!
If you are in the market for homes and eager to discover everything Humboldt has to offer, Christina's blog is an excellent source of knowledge. From Arcata and Eureka to other nearby regions, she lists countless activities that suit all kinds of lifestyles. Whether you're looking for fun spots to dine, exciting outdoor adventures with family members or friends, or some family events that the little ones can attend, Christina shares it all. There will be no shortage of things to do when you visit or live in the area – and you get the added bonus of learning more about the local lifestyle.
If you're interested in exploring Arcata real estate, contact Christina D'Alessandro today!